Famous Sites
Modern Cairo
Although Egypt has the most old and civilized cultural, but now Egypt has a modern face of civilization which can be seen along the Nile, source of life in Egypt.
Opera House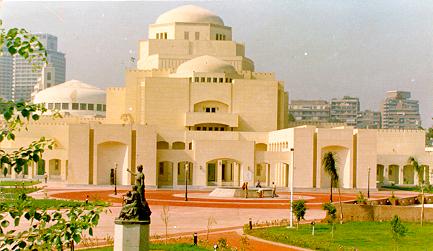 Location: El Dokky, Giza
The new 7 -story opera house at the Gezira Exhibition Grounds was inaugurated on October, 3, 1988. Designed by a team of Japanese and Egyptian architects, it is an architectural masterpiece of Islamic design.
Cairo Tower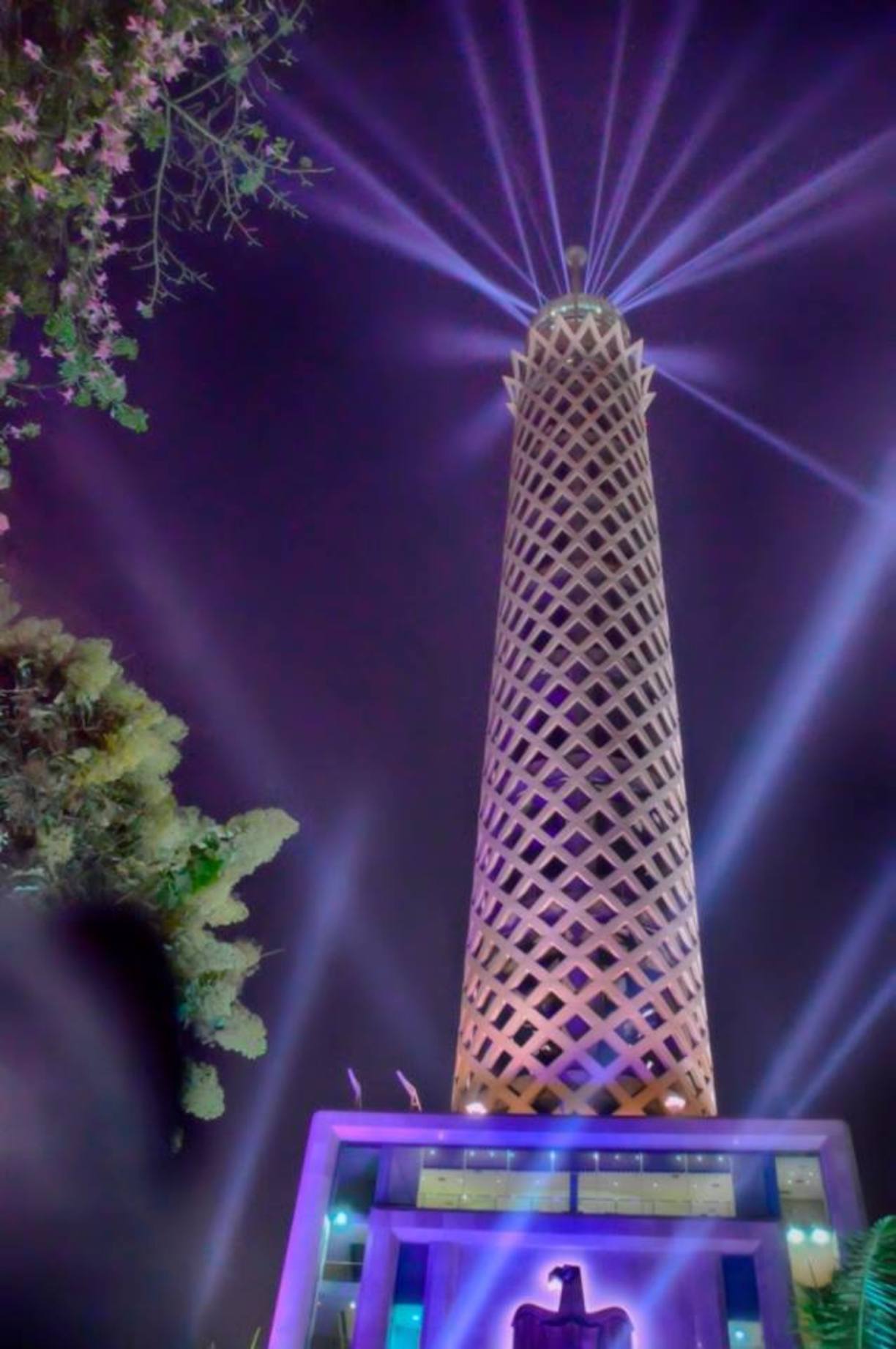 The Cairo tower was built in 1961. It tends in the middle of Cairo, overlooking the city from 185meters high.
When you are at the top of the tower you can have an impression of the enormous city of Cairo, the city of almost 20 million people. Either by day or night the views are stunning and it is very relaxing to eat and/or drink in the rotating restaurant and watch Cairo alive beneath you.
Downtown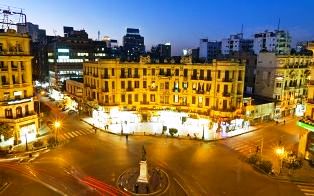 There is a good chance that most tourist and businessmen visiting Cairo will end up in central Cairo which is located on the east bank of the Nile. Today, parts of this area are bustling with tourists, students, and Egyptians both at work and leisure because here one finds clusters of eating establishments including western fast foods, clubs and bars (particularly in the hotels),movies, banks and all manner of shops, along with the press district about half way between the Egyptian Museum and Ramses Station.
Khan El Khalili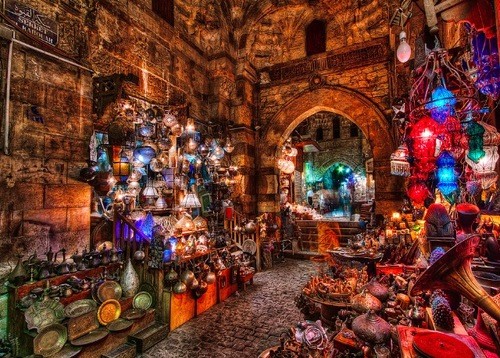 The best tourist market in Egypt. Variety of goods and products is available at Khan El Khalili. And the atmosphere of the market certainly has some life to it. Though there is more than a few tourists milling about. The narrow streets, medieval gates, Smokey cafes, and Mosque minarets towering above certainly gave this part of Cairo a more authentic feel.
Useful Tips
While sightseeing, make sure you have plenty of water with you, as well as sun lotion and a hat. Comfortable walking shoes are a must, as well as loose, light clothes.
Avoid public displays of affection and clothes that are too revealing. It is advised to dress conservatively, especially when visiting a church or mosque. It is recommended that women should wear a scarf on their heads while entering a mosque /church. Topless sunbathing is forbidden anywhere in Cairo.
Handshaking is a sufficient way of greeting than kissing in general.
If you intend to drive, make sure you know the regulations and have an international license.
For travelers who are into photography, be sure to ask for permission before taking any pictures in places that requires so (Egyptian Museum & High Dam for example)
Tipping: In Egypt, Tipping is called baksheesh. In hotels & restaurants the acceptable amount of a tip is from 10% to 15%. However, tips are acceptable in many other services, attendants at Cairo historical buildings, Footwear supervisors in mosques, Baggage handlers & tour assistance will all accept that extra thing from whoever is satisfied & giving. A tip between 1 LE & 10 LE is appropriate depending on the service.
Bargaining & Shopping: Always get a good idea about how much things really cost before you go shopping. Bargaining or haggling is part of the life in the old town in Cairo & virtually everything is open to negotiation in small bazaars (not in shopping malls), especially in Khan el Khalili.
It is important to consider personal safety. For this reason:
Keep an eye on your luggage. Use large and colorful labels to identify them easily on airport conveyor belts or delivery balconies.
Change your money only in exchange houses at airports or authorized bank agencies. Do not accept help from strangers like luggage porters and agents in airports.
Always keep your belongings in sight, especially in open areas, like restaurants, snack bars, parks, and even in the event's venue. Don't let purses, bags, photo or video cameras hanging on chairs or on the floor.
For your peace of mind, use the hotel's safe to keep valuable objects, your documents, passport and airplane tickets, and use photocopies of your documents when you go out.
If you need to go to an ATM machine, preferably use those located in malls (shopping centers) or banks. Avoid cash machines on streets or dark places. If you need help, always ask an employee of the bank.